News
Nelson Mandela Dies
- 2013-12-06
As we meditate on this day written in the pages of history, we have an amazing revelation! God has used Nelson Mandela's life to show and flow His Love, Forgiveness and Humility to our world. Father, we give you all the glory ...
more
Holy Ghost film receives funding record
- 2013-06-24
Holy Ghost, the next documentary feature film to be made by Darren Wilson (Finger Of God, Furious Love, Father Of Lights) this week became the most-funded Christian film to date on the popular Kickstarter crowd funding platform, where 2 356 backers have contributed $356 655. Wilson who has just started pre-production on the film which ...
more
Nelson Mandela In Hospital in "Serious Condition"
- 2013-06-24
Former South African President Nelson Mandela is in the hospital for the third time this year. The Pretoria hospital, where he is admitted for lung infection treatment, said the nearly 95-year-old anti-apartheid hero is "serious but stable." The Nobel peace laureate, who was taken to hospital early Saturday, is "a fighter and at h...
more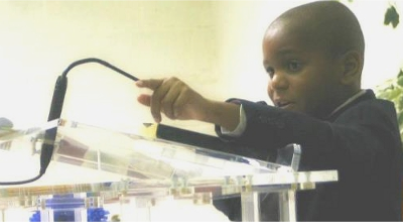 11-year old ordained minister preaches, heals
- 2012-08-26
 Originally published in Charisma News  Gripping his black-and-white composition notebook and worn Bible, 11-year-old Ezekiel Stoddard commands the pulpit, preaching original sermons, laying hands on the sick and speaking in tongues at his family's Maryland church. The sixth grader, who can barely see over the lectern, says God c...
more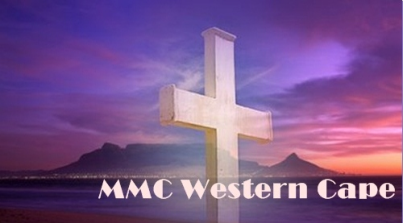 It's spit-and-polish for Western Cape Mighty Men as new team takes charge
- 2012-08-26
 The revived Western Cape Mighty Men Conference is ready for action with a fired-up, newly elected committee with a distinctly  military character. Five of the six committee members are former soldiers and the chairman and 2IC are true Mighty Men veterans, they attended all seven original MMC events on Angus Buchan's farm, Sha...
more
Defending Faith, Family and Freedom - Errol Naidoo
- 2012-08-26
  Click here to see link.  ...
more
Mighty Men's Conference back in Western Cape
- 2012-08-26
 The Western Cape Mighty Men Conference movement which was suspended following a surprise announcement in February is back on track following a recent constructive meeting between Mighty Men founder Angus Buchan and MMC stalwarts from all over South Africa. At the May 8 meeting on his Greytown Farm, Shalom, Buchan briefed men on the need to r...
more
A Mighty Women's Conference
- 2012-08-26
An event that many women have been asking for is finally happening. The first official Mighty Woman's Conference (MWC) is taking place from September 7 to 9 on a guest farm south of Johannesburg. The MWC has its historical roots in the Mighty Men movement founded by Angus Buchan in 2004 and is here to stay, says Peter Mills of Made In His Im...
more
Jesus Culture is coming to South Africa
- 2012-01-24
The long wait is finally over: Jesus Culture will be visiting South Africa in March this year:   Johannesburg - March 3, 2012 @ Rhema Bible Church Durban -  March 6, 2012 @ Cityhill Church Port Elizabeth - March 7, 2012 @ Word of Faith Church Cape Town - March 9, 2012 @ His People Church...
more
MIGHTY MEN CAPE (MMC) 2012 EVENT latest update
- 2012-01-24
MMC Cape 2012 latest UPDATE MIGHTY MEN UPDATE- we feel that The Anointing to go ahead with another Mighty Men Cape is not under The Unction of Holy Spirit and will be done without The Mandate from God, thereby moving from out under the Glory Cloud and exposing ourselves to "The Spiritual Elements" because of that we are closing T...
more
MIGHTY MEN 2012 OVERBERG EVENT - 17-19 FEBRUARY 2012
- 2012-01-11
Time: 5:00 PM (doors open 12:00 PM)   Venue: Tarentaalkraal Greyton, South Africa  A weekend camping ticket will cost R120.  For your info go directly to http://www.mightymenoverberg.com/...
more
Do You Know What Prayer is .........and How to Pray?
- 2011-09-21
By Dr. Frederick K.C. Price Pastor of Crenshaw Christian Center  Los Angeles, California Most people, and this means Christians, do not even know what prayer really is and why it was instituted, so, of course, they do not know there is a right way and a wrong way to pray. Nor do they know there are different prayers for different ...
more
The Woman's World Day Of Prayer
- 2011-02-28
  When: 4 March 2011 - 09:00 Venue: Lourens Rivier Gemeente  Hoek van Broadway / Da Gama & Jenningsstraat  Strand Contact: Jackie Strauss 021 853 5991 Email: jackie@lourensrivier.co.za Website: www.lourensrivier.co.za "THE WOMEN'S WORLD DAY OF PRAYER is a worldwide ecumenical movemen...
more
Mighty Men Conference 2011 - Cape Town
- 2011-02-28
  When: 18 March 2011 to 20 March 2011 Venue: Elohims Farm  Paarl Cost: R150 pp Contact: Craig at 071 857 6662 Email: shalom2u2@mmccape.co.za Website: www.mmccape.co.za   MIGHTY MEN COMES TO THE CAPE!   The Mighty Men Conference has become the highlight of the South African Chri...
more
Do you believe God still heals today?
- 2011-02-23
...
more
The Holy Spirit is Your Helper, Comforter, Advocate, Guide and Best Friend
- 2010-08-19
The most essential thing you need after you are born again is the baptism in the Holy Spirit.  You may or may not be familiar with the Holy Spirit, despite the fact you may have been raised in a church. This was the case with me. In fact, I rarely even heard anything on the subject of being born again. I became saved in a denominational churc...
more
What Is The Meaning Of Life?
- 2010-08-19
Why isn't my life working? Why am I here? What'ss the purpose of it all? Why do I feel empty all the time? If you've ever asked these questions, you are like all human beings. We need to understand this life and what we're all about. We all try to numb our emptiness with pain-killers that wear off quickly. We thi...
more